Third ISSM Webinar on "Hypoactive Sexual Desire Disorder"
Thursday, August 27, 2020 @2.00 PM GMT (7.00AM PDT – San Francisco / 10.00AM EDT – New York / 4.00PM CEST – Amsterdam / 7.30PM IST – New Delhi / 11.00PM KST – Seoul) – (view in your time zone)
Click here to register and save your seat!
Join the ISSM for the third webinar of the ISSM webinar series!
As there will be no World Meeting on Sexual Medicine (WMSM) in 2020, the ISSM will be offering monthly webinars instead.
Topics that will be covered include the Best of JSM lectures and also State of the Art lectures of our WMSM.
This months webinar to take place on August 27, 2020 is titled: "HYPOACTIVE SEXUAL DESIRE DISORDER" and will be moderated by: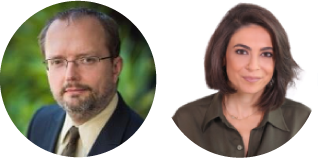 Alan W. Shindel, MD, MAS and Sandrine Atallah, MD, FECSM, ECPS
Registration for this webinar is FREE.
Click here to register and save your seat!
---
Presentations:
Introduction ISSM
Luiz Otavio Torres, MD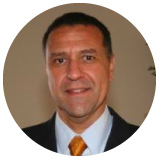 President of the International Society of Sexual Medicine (ISSM)
Professor of Urology at the Centro Universitário UniBH, Belo Horizonte, Brazil
Director of International Relations of the Brazilian Society of Urology (SBU)
International Member of the AUA and member of the International Member Committee of the AUA
Past President of the Latinamerican Society of Sexual Medicine (SLAMS)
Updates in process of care and treatments for female HSDD
Tami Rowen, MD, MS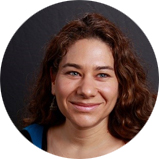 Assistant Professor of Obstetrics, Gynecology and Reproductive Sciences and the University of California, San Francisco. Her clinical practice focuses on caring for women with sexual health concerns, and chronic illness as well as gynecologic surgery and family planning services. Her research has focused on family planning and sexual health practices both nationally and internationally. In addition to being ISSWSH Board-of-Directors Member, she also serves as Associate Editor for the journal Sexual Medicine.
Psychosocial aspects of low sexual desire in men
Daniela A. Wittman, PhD, MSW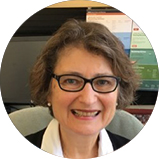 Clinical Associate Professor in the University of Michigan's Department of Urology. She is a psychotherapist, educator and researcher. She is an AASECT certified sex therapist and sex therapy supervisor. Dr. Wittmann has published on sexual issues in prostate and bladder cancer. Her research focus is on developing and testing interventions that support couples' sexual recovery after cancer.
Low sexual desire in men and women: a brief discussion on causes and treatments
Landon W. Trost, MD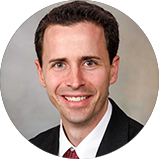 Dr. Landon Trost is the former head of male infertility and Andrology at the Mayo Clinic in Rochester, MN and is the current Director at the Male Fertility and Peyronie's Clinic in Orem, Utah. He received his undergraduate training at Brigham Young University in Provo, UT, where he graduated Magna Cum Laude and Valedictorian. He underwent his medical training at Tulane University in New Orleans, LA where he received all honors and was awarded Junior AOA status. He completed residency training in urology at Mayo Clinic in Rochester, MN and was named as a Mayo Scholar Recipient. He continued specialty fellowship training in andrology and infertility at Tulane University, University of Florida, and Memorial Sloan-Kettering Cancer Center. He has published over 100 peer-reviewed publications and book chapters and is currently serving on the American Urological Association Guideline Panel for Hypogonadism, Peyronie's Disease, and Priapism, the Chair of the Education Committee for the International Society of Sexual Medicine, Chair of the Membership Committee for the Sexual Medicine Society of North America, a member of the Board of Directors for the International Society of Sexual Medicine, and an Associate Editor for the Journal of Sexual Medicine. He contributed to the core curriculum material for the American Urological Association on the topics of male hypogonadism and male infertility and previously was involved with guideline creation on topics of penile prostheses, vacuum therapies, traction devices, and vascular surgery for erectile dysfunction during the 2015 International Consultation on Sexual Medicine.
---